Workshop
JM Sports, a unique shop for repairing and maintaining your skis in Les 2 Alpes.
Numerous references in ski prepation and repair at Les 2 Alpes: sports clubs, ski instructors, competitors, national teams…
Every evening, you'll find Jacques in the PRO WORKSHOP equipped with Skid Wintersteiger, the famous expert in ski repair.
Boasting the most prestigious maintenance machinery, our workshop is constantly evolving to keep ever up-to-date with the leading brands' latest technical advances.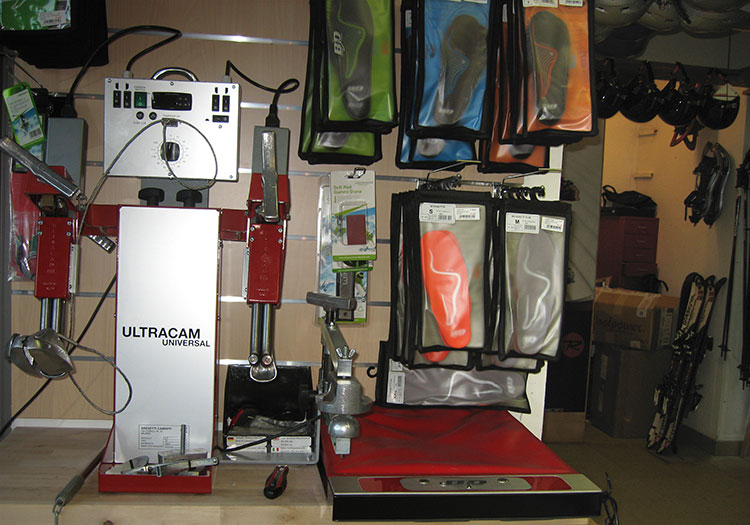 SPECIAL SERVICE :
Repair of blown/damaged edges and soles.
FROM RECREATIONAL TO COMPETITIVE SKIING
Personalized ski maintenance, prepping and repair:
Over-moulding of ski soles.
Sanding and grinding stone.
Repair of ski sole structure.
Ceramic sharpening (86 to 90 degrees).
Waxing and polishing.
BOOT-FITTING
Say forever goodbye to sore feet ! Solutions exist:
Insoles moulded to your foot.
Repairing warped ski-boot shells.
Adapting your ski boots.
Cold ? Try a pair of thermal insoles !
THE PRO WORKSHOP : EXPERT SKI REPAIR IN LES 2 ALPES !